(806) 731-4888
---
Since 1899, the Gaut name has been the leader in the Amarillo commercial real estate market. A lot has changed over the past 120 years, but excellent customer service and integrity remain our top priority.
---
Offering both brokerage and full-service property management services, our team of dedicated professionals develops and implements effective strategies to meet your real estate needs.
---
Property management is much more than making sure your property runs smoothly. Our team members are trained to effectively operate your property as though it were their own; they are results-oriented and incentivized to think outside the box.
---
Our seasoned professionals and their years of experience are what set us apart from our competition. Our broad range of services, including building operation management, construction management, and project management, coupled with our relationship-driven philosophy toward tenants, vendors, and contractors, allows us to consistently outperform the market.
OUR TEAM
GWE employees the most qualified professionals in the industry to guarantee our client's properties consistently outperform the market. We value honesty, transparency, and consistency and offer an effective platform for our property management services.
MARKET HISTORY
We have been the leader in the Amarillo Commercial Real Estate Market for more than 120 years. Our continuous dedication to the community has allowed us to become local market experts, ensuring our clients receive the best representation available.
Local Representation
From our maintenance personnel to our decision makers, we all live and work in Amarillo. What that means to our clients? Decisions are made quickly and, when it counts, we can be on property in a matter of minutes. Having people who can adapt to the environment on short notice plays a vital role in your success.
Leasing and Management
Open communication is critical in lease negotiations, deal structure, and maintaining tenant relationships. Management and brokerage must know which deals are in process, every prospective new tenant, and their individual roles in promoting the property. As a result, integrating management and leasing provides all parties with a more in-depth understanding of a property's needs, aiding in the property's long-term success.
Cost Savings
Our years of experience and relationship building allows clients to maximize their return on every property in their portfolio. Through vendor relationships, leveraged buying power, energy savings, capital improvement, and an efficient staff, we guarantee our clients cost savings to help improve their property's position.
LEADERSHIP
By hiring the top talent in the industry, we can offer our clients a level of expertise often lacking in our competitors. From our leadership and management to our maintenance team, we guarantee the highest quality service to our clients.
Aaron Emerson, CCIM, SIOR
Aaron Emerson serves as partner and broker at Gaut Whittenburg Emerson. With more than 22 years of commercial real estate experience, he has personally completed more than 1,500 office transactions worth more than $350 million and totaling more than 4.5 million square feet. He has a long history of adding value to office properties by reducing vacancy rates. Aaron is one of two brokers in Amarillo who holds both CCIM and SIOR designations. 
---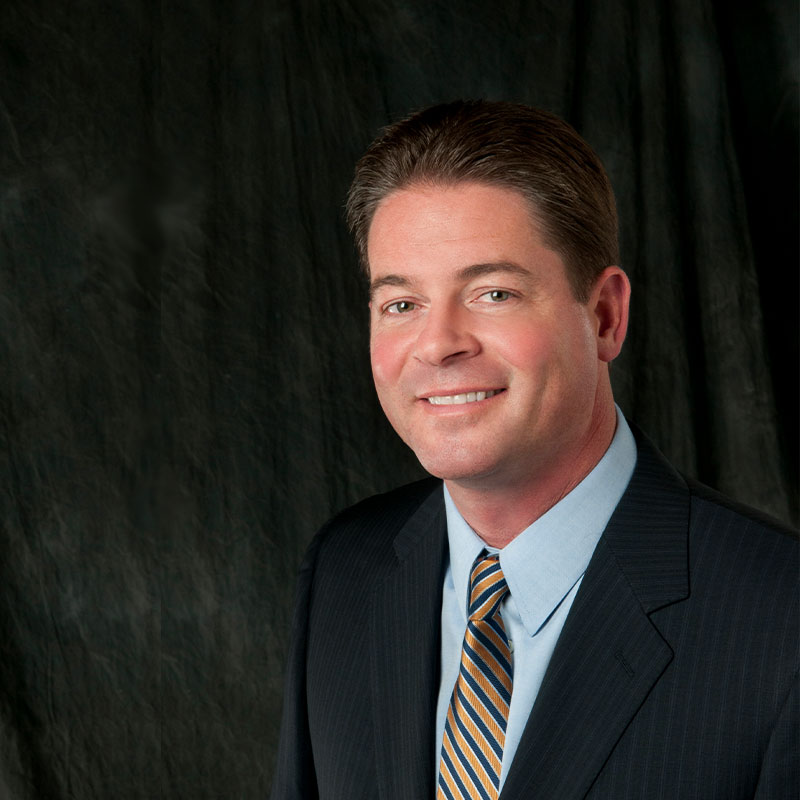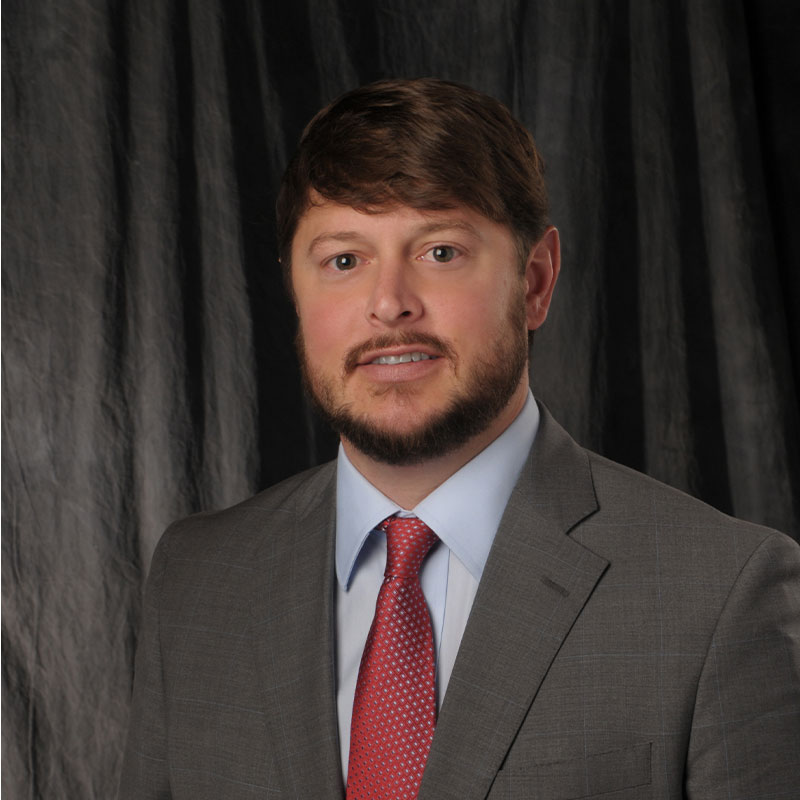 Ben Whittenburg
Ben Whittenburg serves as partner and agent at Gaut Whittenburg Emerson, specializing in the sale and lease of retail, office, industrial and land. With more than 17 years of commercial real estate experience, he has represented some prominent clients, including Nationwide Insurance, Subway, Amarillo National Bank, City of Amarillo, Budweiser, Dollar General, Baptist Community Services, Care Xpress, Emeny Land, Rockrose Development, Attebury Grain, Anytime Fitness and Amazon.
---
Jennifer Webber
Director of Property Management
As the director of property management, Jennifer is responsible for day-to-day operations, tenant relations, financial reporting, budget oversight, and construction supervision of client properties. Before joining GWE, Jennifer was an associate director for CBRE and senior vice president for JLL in the Amarillo and Dallas markets. With more than 21 years of experience, Jennifer has managed more than 2.3 million square feet of office space for clients including JP Morgan, Goldman Sachs, L&B Realty, SMA Equities, DL Long Properties, Gallaway-Emerson CAM, GID, and Spaulding & Slye.
---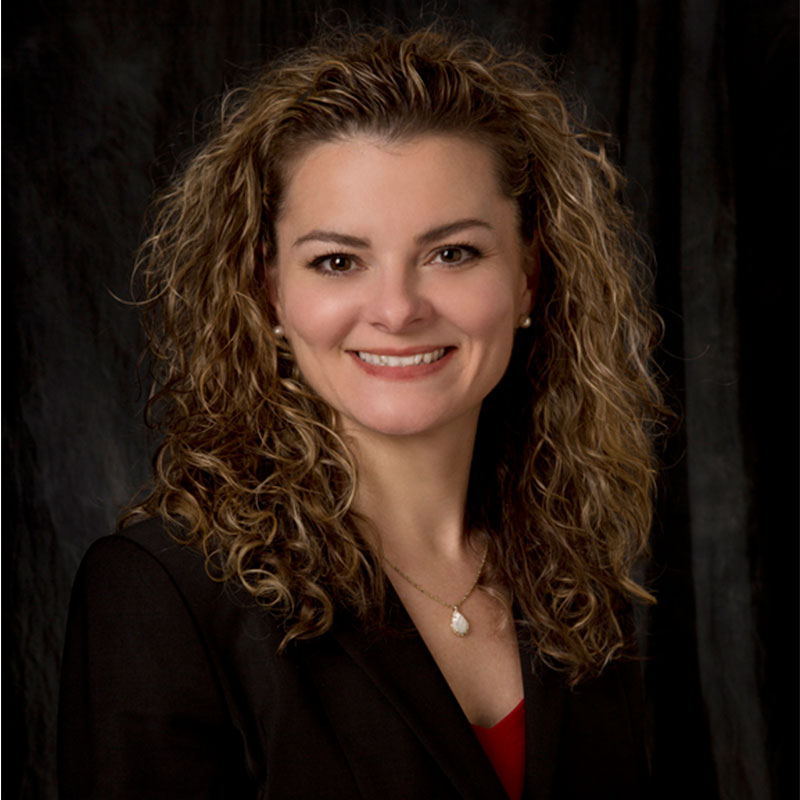 PROPERTY MANAGEMENT SERVICES
BUILDING OPERATIONS
Ensuring business continuity is essential to maintaining a profitable bottom line for any real estate asset.
Our team manages all day-to-day operations, customer service requests, and work orders, as well as maintenance and repairs for tenants, reducing unanticipated fees and ensuring smooth operations for our clients.
CONSTRUCTION & PROPERTY MANAGEMENT
From design, permitting, and construction all the way through the certificate of occupancy, and final delivery, we manage the entire process.
We achieve economies of scale and value-added opportunities through our reputation, construction volume, contractor relationships, and years of proven experience.
CAPITAL IMPROVEMENT PROJECTS
Our team has extensive knowledge and experience in designing and managing capital improvement projects.
● Parking lot repairs
● Elevator mods
● Chiller replacements
● Electrical upgrades
● Roof replacements
● ADA restrooms
● Energy management system installation
● Fire sprinkler installation
● Smoke detection system replacement
ADDITIONAL SERVICES
| | |
| --- | --- |
| Utility Savings | Assess current utility management and identify ways to reduce associated costs |
| Property Tax Evaluations | Conduct comprehensive tax evaluation to make use of tax-mitigation opportunities |
| Sustainable Research | Reduce property costs through energy savings, including LED lighting conversions and energy equipment upgrade recommendations |
| Security & Safety | Arrange security for buildings, including access systems, cameras, live guard service, life safety, and fire sprinkler installation |
| Historical Tax Credits | Receive historic tax credits on large projects |
| Property Lease-Up | Improve occupancy rates; manage assets through established tenant relationships and effective marketing strategies |
| Tenant Retention | Maintain positive and reputable relationships with tenants, reducing vacancy rates among managed assets |
ACCOUNTING SERVICES
Our accounting system offers our clients:
Detailed financial reporting
Operating expense budgeting
Capital improvement budgeting
Forecasting and reforecasting capabilities
CAM recovery reporting
Simple rent collection and management plans, including rent collection via credit cards
Project costs tracking, including budgets, contracts, and payments
Management of vendor communications and payments
EXPERIENCE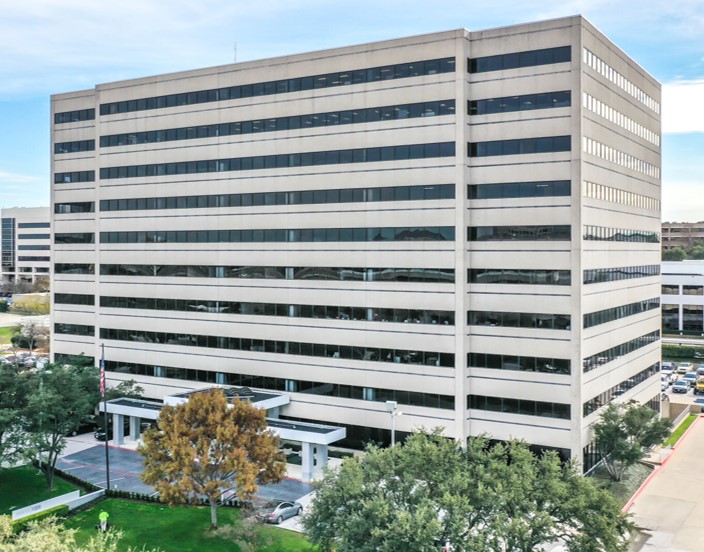 Atrium at Office Center - 243,109 sf
1320 Greenway Drive, Irving TX
Client: Nationwide
Implemented a new energy management system and numerous energy-saving initiatives 
Renegotiated operating contracts, including elevator maintenance, interior and exterior plant maintenance, window cleaning, and pest control, resulting in annual cost savings
Became the second-highest revenue-producing asset in Nationwide's asset portfolio
---
Parkway Centre – 157,386 SF
2701 Dallas Parkway, Plano, TX
Client: Goldman Sachs
Oversaw $311,000 in building improvement projects, including the installation of a bank and spec suite program
Implemented additional energy-efficient measures, including direct digital controls, optimum start, and LED lighting
Increased overall ENERGY STAR rating by 7.5% over the course of one year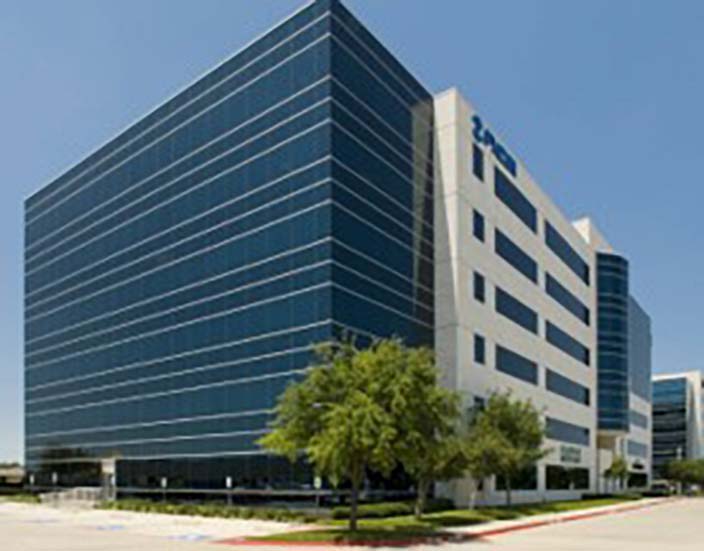 ---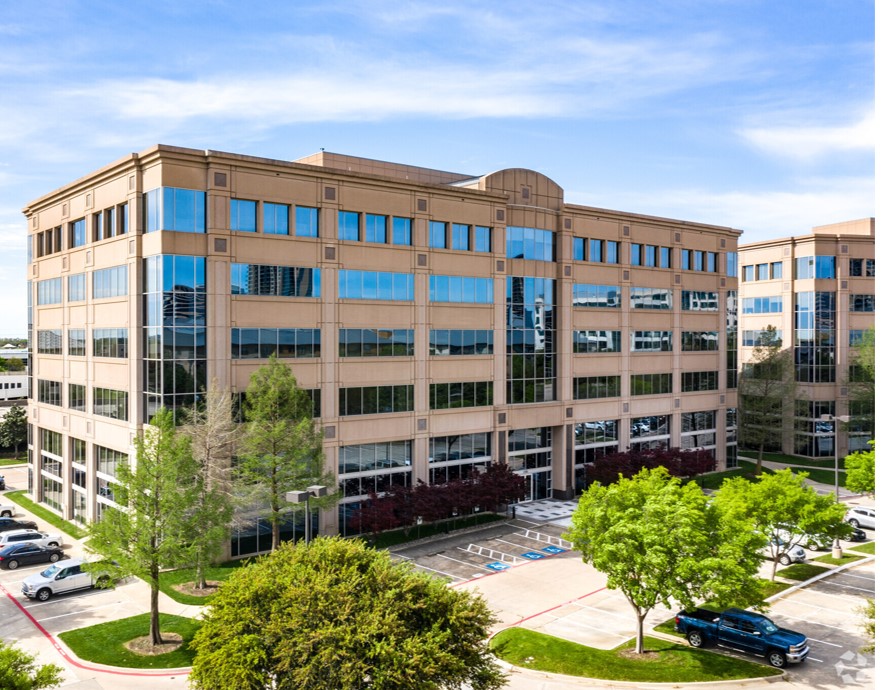 Legacy Place I & II – 300,000 SF
5700 – 5800 Tennyson Parkway, Plano, TX
Client: J.P. Morgan
Oversaw $4.7 million project 
Completed a $500,000 lobby/common area renovation project
Reduced overall operating costs by 10% by successfully bidding out service contracts, including interior and exterior landscaping, elevator maintenance, and HVAC
Reduced operating costs by re-evaluating the need for various personnel and services
Implemented several sustainability initiatives, including a recycling program and various energy management practices
Reduced overall energy usage by 16%
---
Atrium at Coulter Ridge - 71,694 sf
6900 Interstate 40 West, Amarillo, TX
Completed energy efficiency improvements, including full-building LED lighting retrofit and parking lot LED lighting conversion
Installed new energy management system; expected cost savings of at least 15%
Managed approximately $800,000 in tenant improvement projects
Managed $350,000 in building improvement projects, including implementation of energy-efficient measures and upgrading of the lobby, common corridor, and restrooms
Increased property occupancy from 49% to 99%, tripling the asset's NOI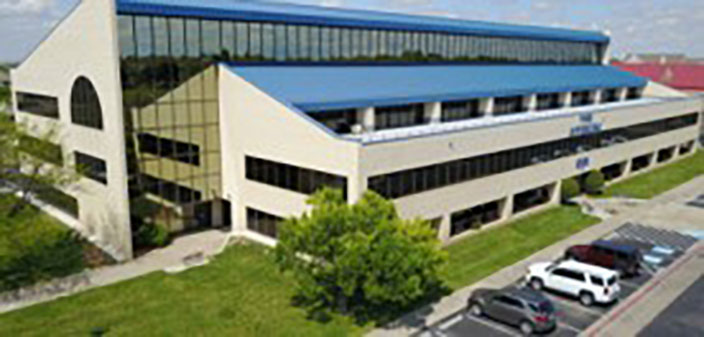 ---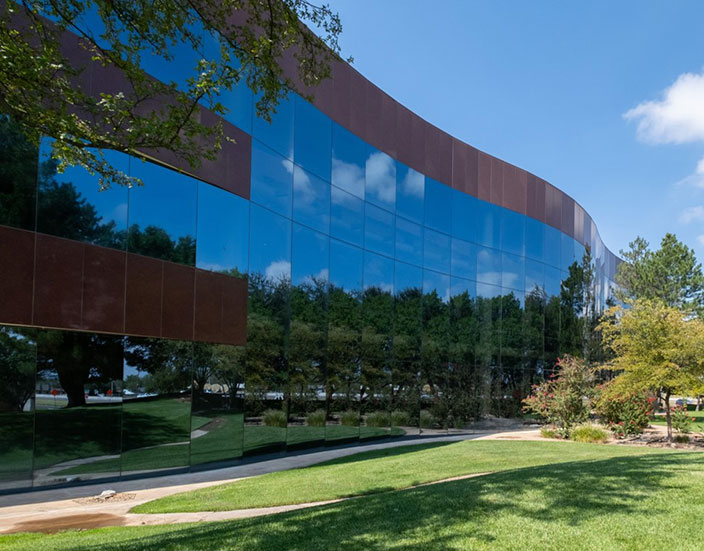 Zachry Building - 64,991 sf
5601 Interstate 40 West, Amarillo, TX
Consistently operated the building with lower operating expenses than the previous owner
Managed the transition of modifying the property from a single tenant building to a multi-tenant building
Implemented a multi-tenant access system
Implemented a new security system
In just 8 months took the property's occupancy from 0% up to 79%
---
FirstBank Southwest Tower - 313,000 sf
600 S. Tyler, Amarillo, TX
Renegotiated existing service contracts and established new contracts as needed
Completed various capital improvement projects including cooling tower upgrade, chiller replacement, new EMS system, parking lot renovations, parking lot expansions, backup generator installations, 10-floor asbestos abatement, 16 floors of ADA restroom conversions
Managed more than $5 million in tenant improvement projects
Implemented and oversaw crucial fire/life safety updates, including fire panel replacement, fire sprinkler system installation, smoke detection system replacement, and new security camera system throughout the property
Managed more than $5 million in building improvement projects, including renovation of the first-floor lobby and common building conference room, addition of a fitness center, and multiple common corridor/restroom upgrades
Reduced energy costs by roughly 26% (since 2015)
Successfully increased occupancy from 45% to 95% in just three years, more than tripling the asset's NOI
Added property to historic register; since applied for and successfully received historic tax credits in excess of $570,000 on 3 initial projects. An additional $4 million in projects are currently underway which will qualify for historic tax credits
Applied for and received two TIRZ incentives (cash and tax rebate) to apply toward the development of 14 residential apartment units that are being designed and constructed on two floors of the property
Designed and constructed various added building amenities including a tenant fitness center, yoga studio, barber shop, dry cleaning drop, mail drop, coffee shop and mothers' nursing lounge
---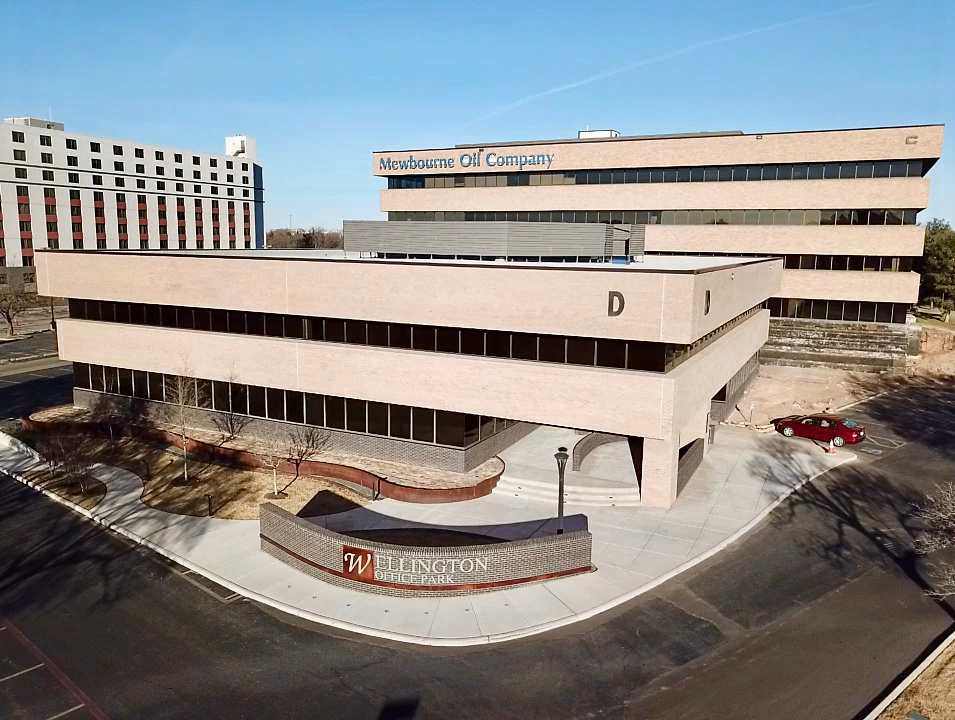 Wellington Office Park - 100,000 sf
1616 S. Kentucky, Amarillo, TX
Evaluated several maintenance tasks and implemented best practices which save time and create efficiencies for maintenance personnel.
Implemented a work order system to improve maintenance response time and effective reports for building ownership.
Managed more than $300,000 in building improvement projects, including Tenant Improvements and ADA restroom upgrades.
During the 2021 Calendar Year, we successfully leased the building from 65% occupancy up to 80% occupancy and counting.
---
Wells Fargo Building - 122,896 sf

905 S. Fillmore, Amarillo, TX
Evaluating property for recommended savings in operating expenses.
Evaluating work order systems to better serve tenants and enhance communication with ownership.
Analyzing tenant events to enhance tenant interaction with management and ownership.
Assessing existing vendor contracts to determine if there are areas for improvement in pricing and/or quality of service. Will capitalize on existing vendor relationships and discounts if needed.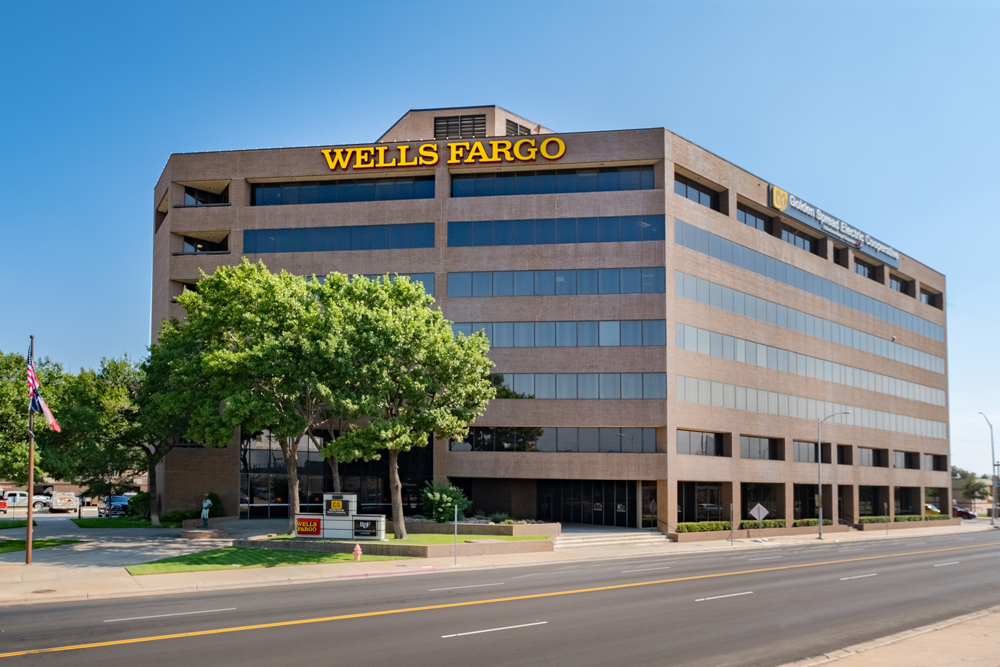 ---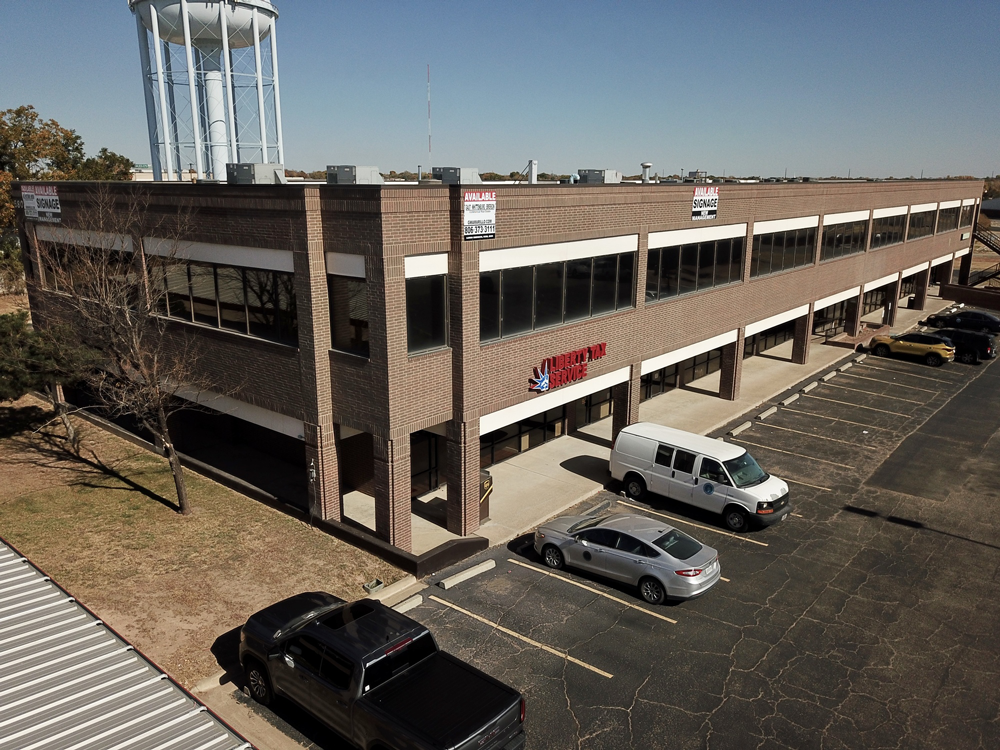 Southtree Office Park- 36,170 sf
5809 S. Western, Amarillo, TX
Evaluated maintenance process and implemented best practices to improve response time, utilize economies of scale
Evaluating all operating expenses, vendor contracts, supply usage, utilities, property tax valuation to make sure the asset is aligned with the market.
Conducted a review of the physical property and made capital improvement recommendations to ownership.
Currently managing recommended capital improvement projects.
Analyzed office vacancies, updated CAD floor plans, updated square footages, add on factor and made improvement recommendations to ownership.
Negotiating lease extensions and tenant improvements with current tenants.
Reviewed fire/life safety equipment and implemented measures to ensure proper communication between equipment and emergency personnel.
Implemented a tenant retention program including welcome letters, onsite visits and holiday treats in order to improve tenant relations.
---
3350 Soncy - 6,918 sf

Amarillo, TX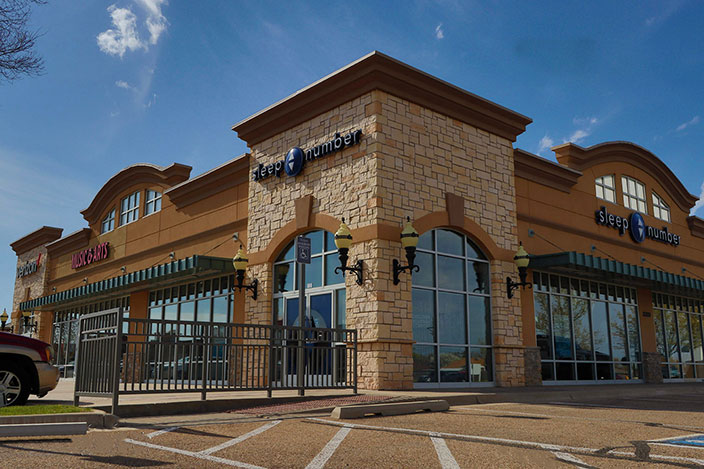 ---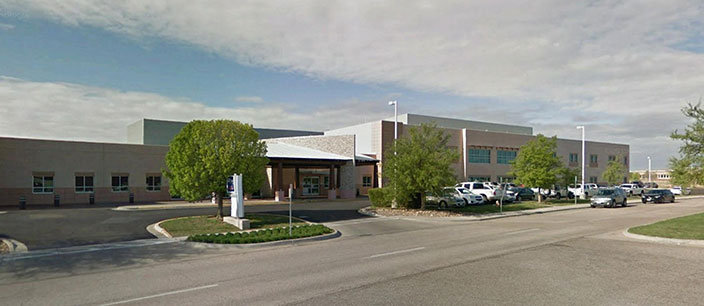 7501 Wallace - 65,251 sf
Amarillo, TX
---